The large Kitchen is well appointed with a 5 burner gas stove and oven and is complimented by 1200 watt Microwave, large refrigerator/freezer. There is also lots of storage space and plenty of counter workspace.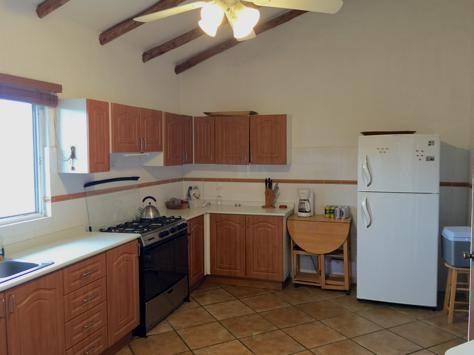 The Kitchen is well lit with dimmable overhead lighting and  cooled by a variable speed fan and the ever present sea breeze through the main kitchen window. It is a bright and cheery workspace!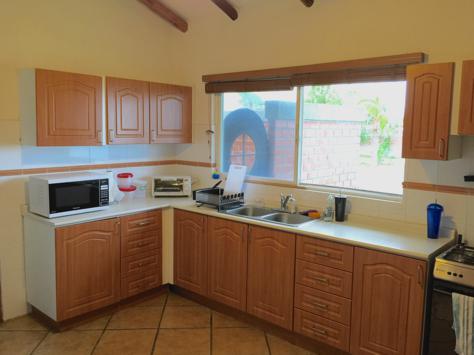 Sometimes, you don't mind being in the Kitchen with a view like this.